Our Celestial Faerietale [DEMO]
The Results are in and "Our Celestial Faerietale"....
---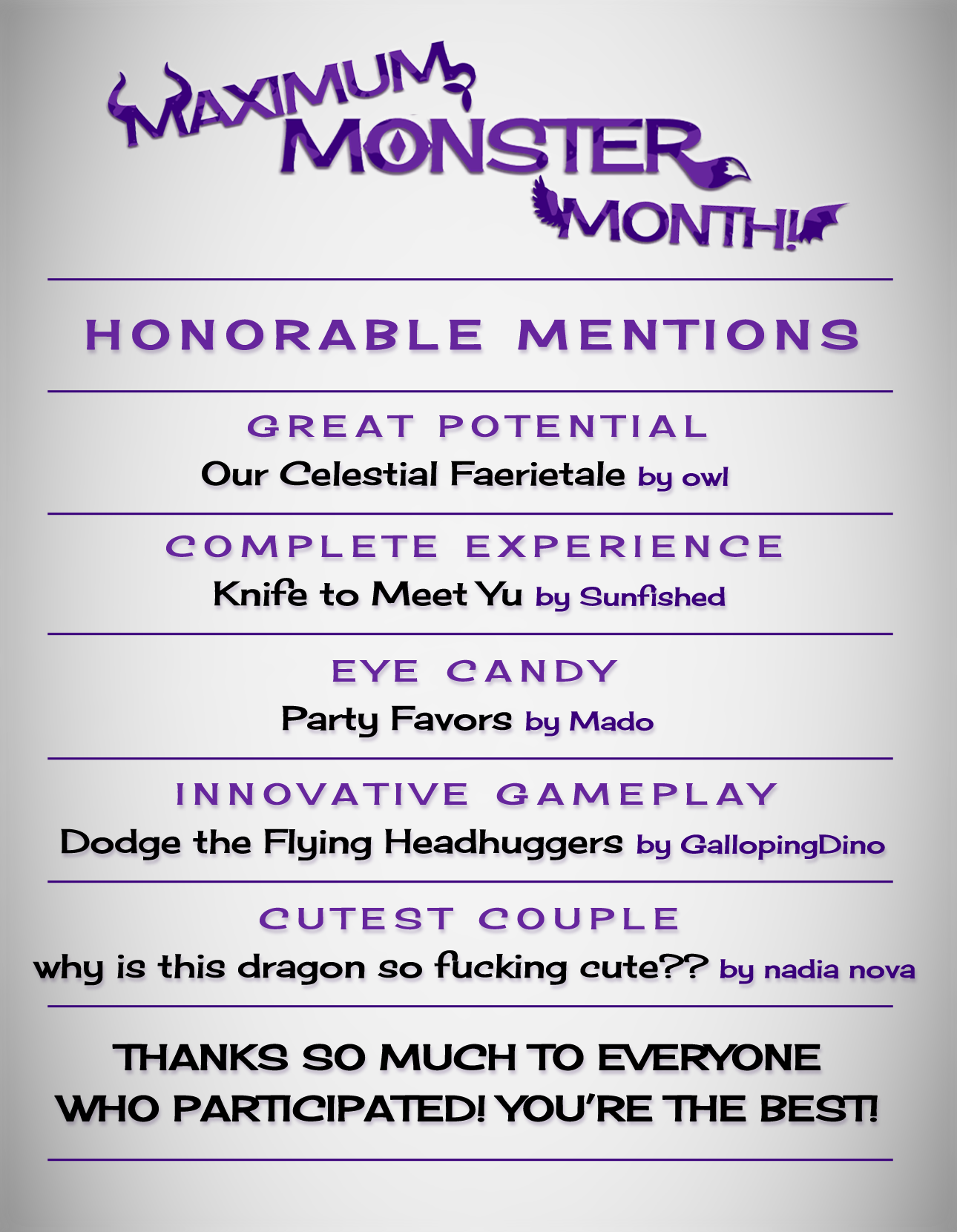 ...has received Honorable Mention!
We really appreciate everyone who played this game demo and enjoyed it.
Of course, we will be moving forward toward completion from now on!
Please expect in the full version:
two completely independent storylines, taking place in the Realm of Stars and Meígma, respectively
a face reveal for Solamere the bright
more Vega!!
We are also considering:
sprites for side characters
voice acting
To everyone who played and enjoyed the game, thank you so much! We look forward to your feedback as well!
Great job also to all of the other participants and winners!
Get Our Celestial Faerietale [DEMO]