Pairs
Help Pairs get to Steam Direct!
---
Hello, everyone and thank you very much for playing Pairs!
This is owl, the main writer. I am writing out this Dev Log with some exciting news for Pairs-- but first, an announcement:
There have been over three thousand (!!!!) downloads in these short three and a half months!
Amazing! Thank you so much for your support.
Now for the big news.....
We are intending to put Pairs onto Steam Direct! Just like here on itch.io, Pairs will still be free, so I am moving forward to make efforts to pay the $100 fee by making Pairs Pay What You Wish. This will be temporary-- the moment we hit $100 in donations, the game will no longer suggest a donation price.
Some answers to some questions that you may be wondering:

"What will happen after $100 is donated?"
The Pay-What-You-Wish option will be removed from the game. I will also be posting a devlog screen-shotting our $100 in the "Thank you!" Dev Log!

"Will there be anything new about the version placed on the Steam release?"
Yes! I intend on writing all new scenes, as well juicing up some of the endings to make them even more meltingly sweet.
I also intend on releasing an itch.io exclusive set of KNs showcasing the romances. I will host a small poll on seeing whose perspective those romances will be from.
"Will there be anything special for the backers?"

I am unsure at this time. I would love to say yes, but the answer is... we'll see!
Feel free to ask any other questions and once again, thank you very much for supporting Pairs.
//owl.
I close this post with some beautiful art from Shida.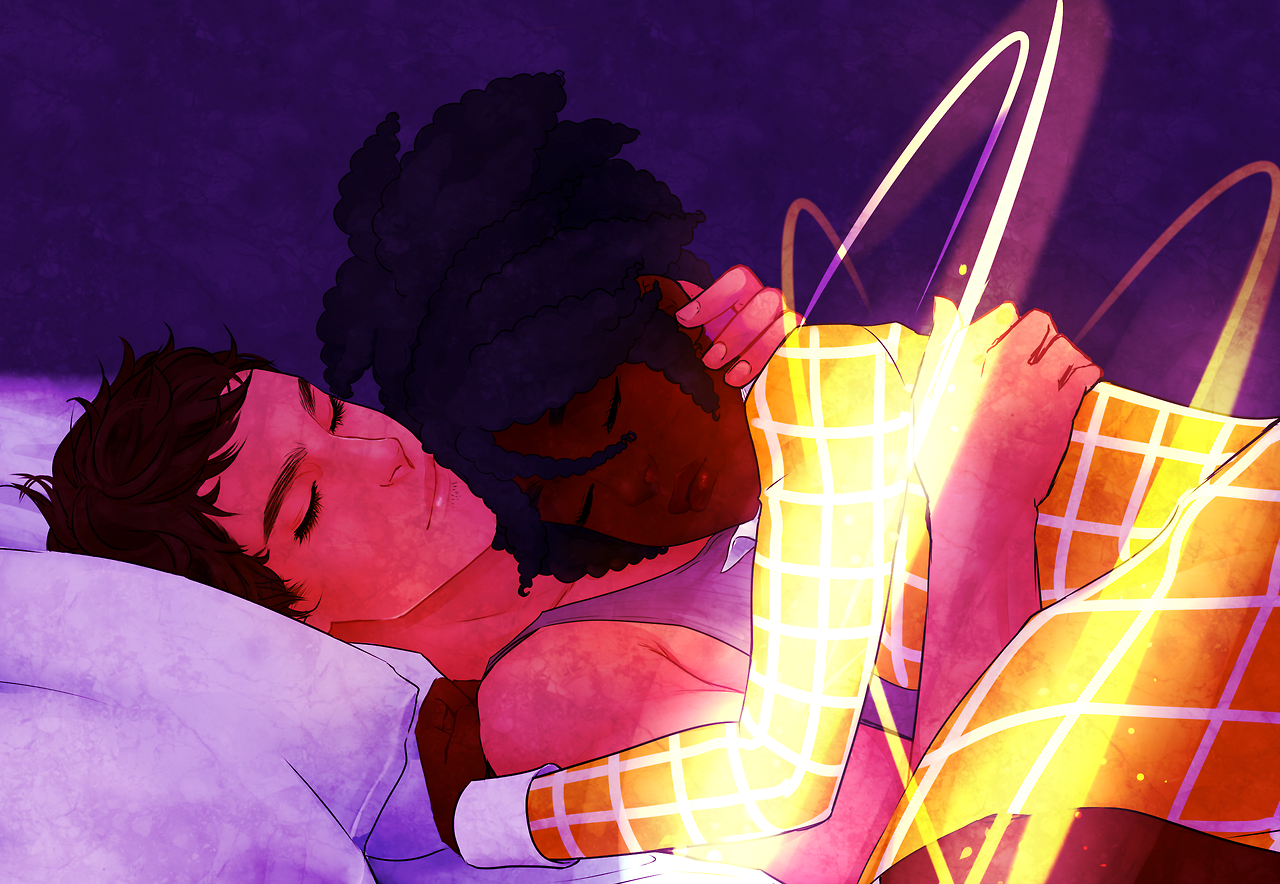 Sweet dreams!